Baden Consulting is an independent management consultancy partnership with a focus on Quality and EHS Management, Process Improvement, After-Sales Service, Supply Chain and Logistics, Business Development, Product Development, Manufacturing and related fields. Based in Baden, Switzerland in the Zurich region, we are available for assignments virtually anywhere around the world.
Our mission as management consultants goes beyond the elaboration of a concept up until its successful implementation. A close collaboration with our clients is thus crucial to us, and we apply exactly those methods and tools that are best-suited and most efficient to reach the defined goals successfully.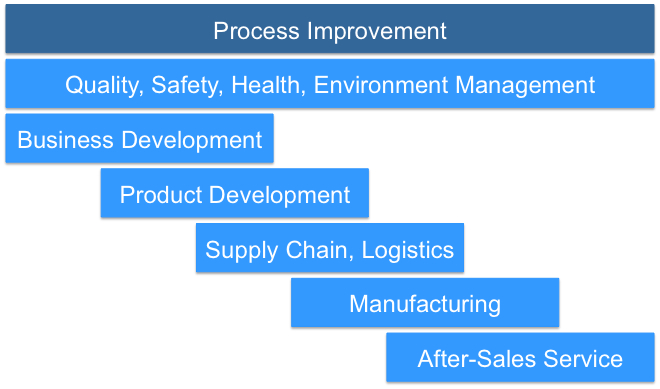 Our Fields of Expertise in detail are:
Safety, Health and Environment Management
Process Improvement, Lean, Six Sigma, Quality Management
Customer Service, After-Sales Service
Supply Chain Management, Logistics, Key Commodity Management
Business Development, Business Plans, Market Analysis, Growth Strategies
Product Development, Product Management
Production Management
Construction Site Management
Project Management, Task-Force Management
Strategic Management, Strategy Development
Operations Management
Intellectual Property Rights
Innovation & Idea Management
Knowledge Management
Please see the following pages to discover the Services we offer as well as our Experience.
Our Values:
Respect, trust, honesty
Integrity, professionalism, partnership
Challenging the status quo, creativity, innovation, out-of-the-box thinking